Object Detection
15 Jun 2023

1 Minute to read
Object Detection
Updated on 15 Jun 2023

1 Minute to read
---
Share feedback
Thanks for sharing your feedback!
Object Detection is commonly used to identify one or more objects or object types. This method offers bounding boxes to detect objects. A bounding box is a rectangle that you can use to outline the object.
For example, let's say you want to identify screws in cereal. When you go through your images, you can create a bounding box around each screw you find.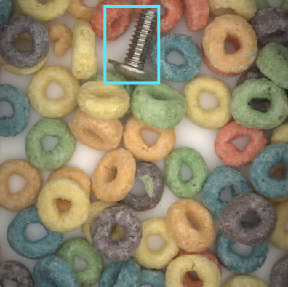 Bounding Box
Keep Bounding Boxes Tight Around Objects
It is important to keep bounding boxes as close to the object you want to identify as possible. This method will help you avoid capturing "non-defective" space. When you include non-defective space, you tell the platform that this extra space is part of the defect (or object). This can cause complications when the Model is deployed and is looking for defects (or objects) in the real world.
For example, the screenshot below shows a larger bounding box with lots of non-defective space.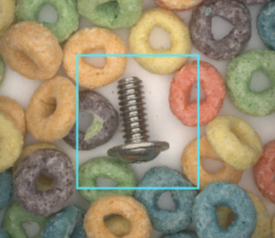 Example of a Poor Bounding Box
While this screenshot shows a bounding box that is tight around the object.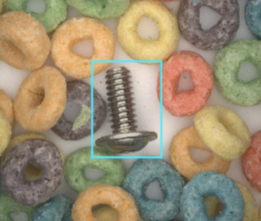 Example of a Better Bounding Box
When to Add Bounding Boxes
You can add bounding boxes before or after you've created Classes. If you draw your first bounding box before you've created a Class, LandingLens prompts you to enter the name of the Class.
---
Was this article helpful?
---
What's Next