Free Trial Summary
09 May 2023

2 Minutes to read
Free Trial Summary
Updated on 09 May 2023

2 Minutes to read
---
The mission of Landing AI is to democratize AI, so we're giving you access to our LandingLens platform for free! During the Free Trial, you'll get to create your own computer vision AI projects within minutes. No complex programming or AI experience is needed. Get started with the Free Trial today!
We couldn't be more excited for you to start your journey with us.
How to use LandingLens
To learn how to create your own AI projects in LandingLens, check out the LandingLens Workflow.
Credits
Credits are a form of currency on the LandingLens platform. You spend credits to train models ("teach" models what they should detect) and run inferences (have the model detect what it was taught to look for on new images).
Anyone in your organization can use the credits.
You can find more information about your organization's credit balance and usage on the Plan and Billing and Usage pages.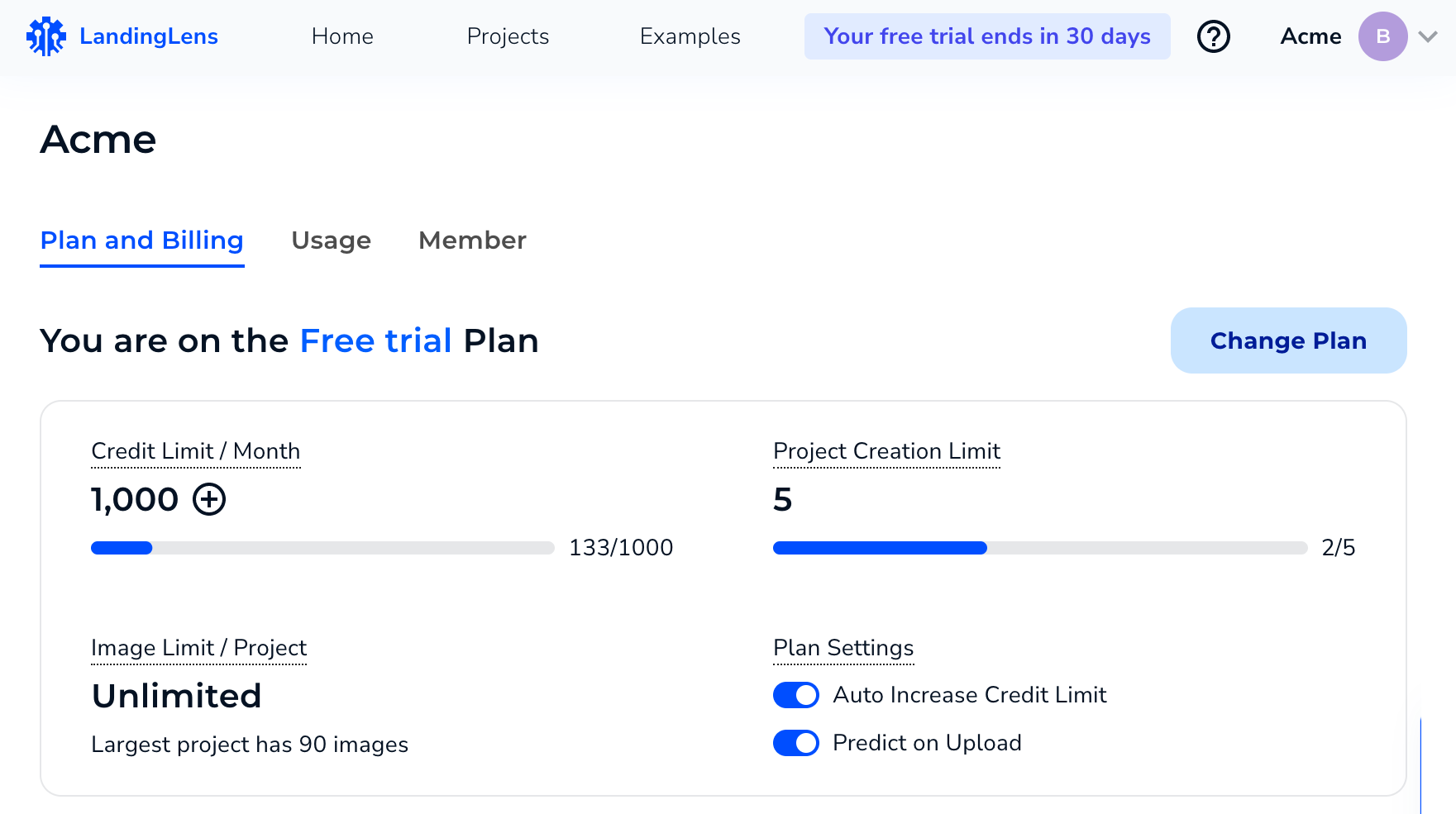 Plan and Billing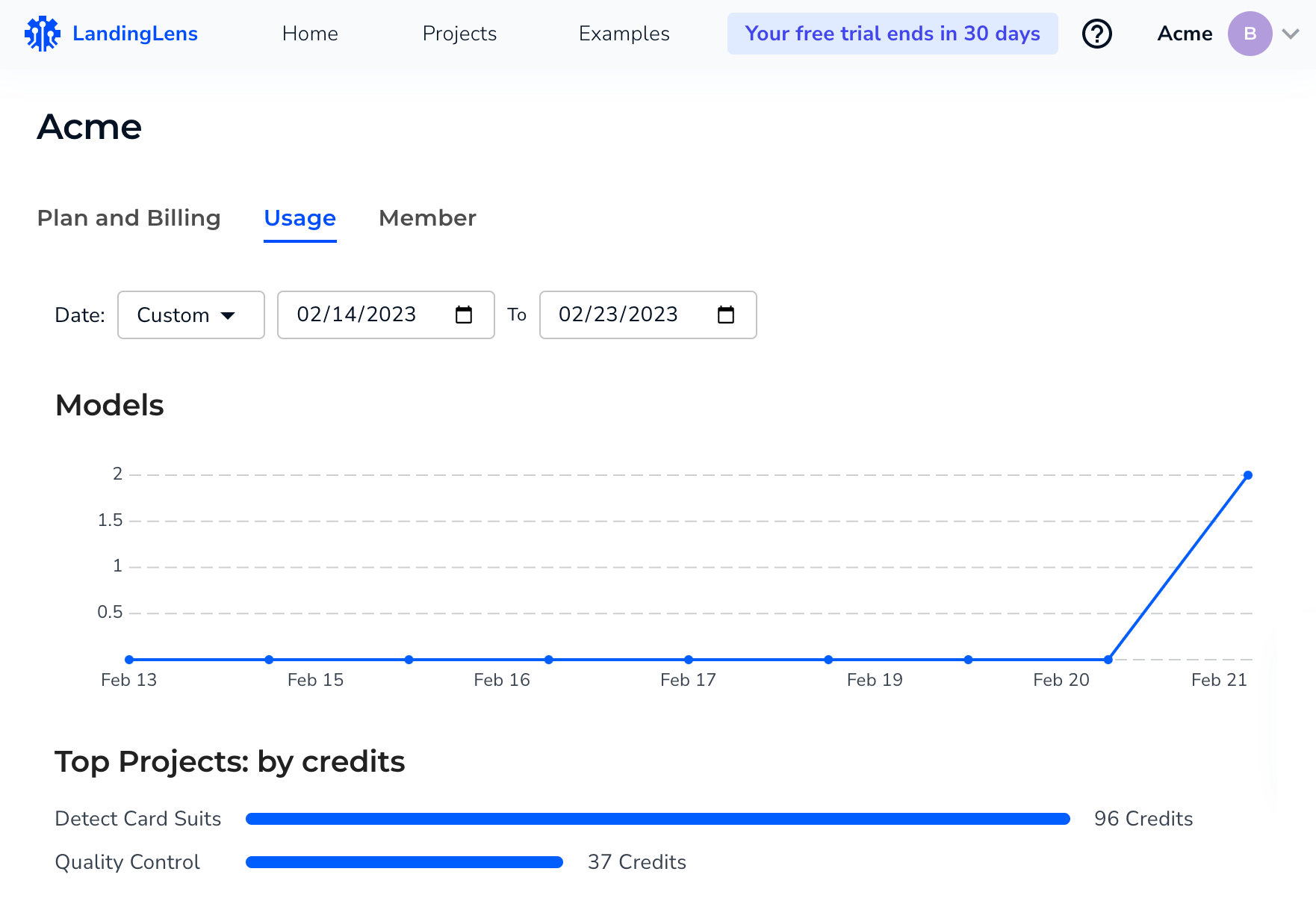 Usage
Sample Images
Don't have images to test? No problem! LandingLens offers pre-built models that you can play with and train. Check them out in the Examples section of LandingLens.
LandingLens also has sets of sample images that you can upload to new Projects. When you create a Project, click Load Sample Data and select a dataset.
Plan Settings
Free Trial plans have two settings that impact your credit: Auto Increase Credit Limit and Predict on Upload. Both settings are enabled by default.
If Auto Increase Credit Limit is enabled and you go over your credit limit, your organization will be upgraded to the next credit package within the tier.
If you prefer the credit limit to be enforced, disable this setting. You can also downgrade to a lower credit package whenever you would like to.
If Predict on Upload is enabled and you upload a new image to a Project that already has a trained Model, the Model will run inference on that image. Running inference on one image user one credit. If you want to save credit, disable this setting.
Upgrade Your Plan
You can upgrade your pricing plan directly in LandingLens! Do you know exactly what features you need? Then upgrade today! Not sure what you need or want to discuss your use case? You can still contact our Sales team at any time.
To change your plan, click the User Menu in the top right corner, and select Plan and Billing. Then click Change Plan.
Excluded Features
The following features are only available with paid plans:
SAML SSO: The ability to log in to LandingLens through your work email.
LandingEdge: This application provides additional deployment options for LandingLens.
Join LandingPad, the Landing AI Community
Looking for tips or insights about using LandingLens? Interested in learning more about specific use cases? Then check out LandingPad, the community of Landing AI users!
---
Was this article helpful?
---
What's Next